Fearless Cities
Fighting Gendered-Islamophobia and Racism in GTA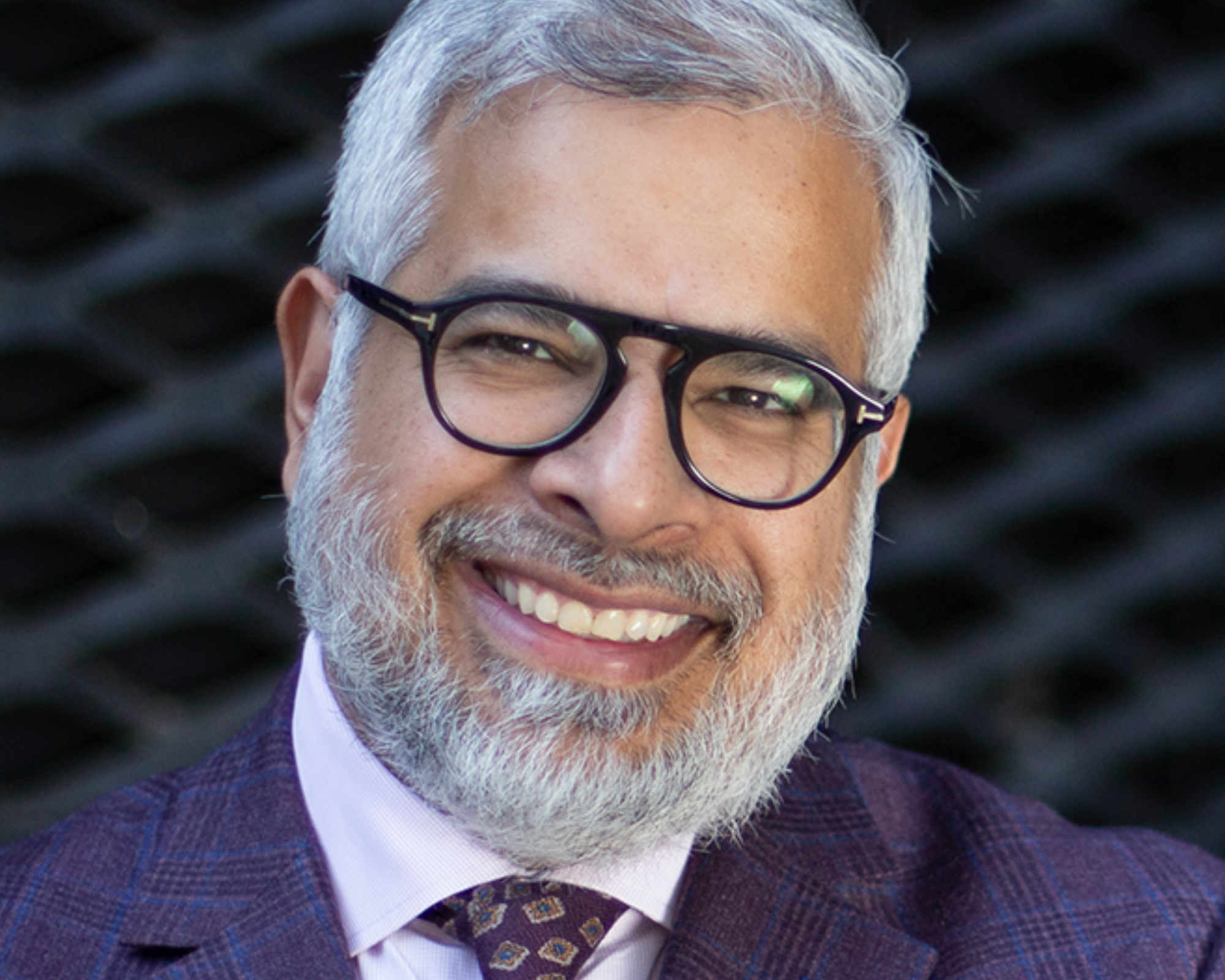 From Authenticity to Action
In an enlightening interview with Nouman Ashraf, Associate Professor in the Teaching Stream at the prestigious Rotman School of Management, important insights were shared regarding the imperative need for deep listening, amplification of marginalized voices, and the creation of safe and inclusive environments. Ashraf emphasized that empathy, understanding, and respectful communication play pivotal roles in promoting safety and fostering inclusivity. Furthermore, the interviewee urged the avoidance of tokenization, underscoring the significance of giving credit where it is due and treating all individuals with equality and respect. These profound insights serve as a guiding light for our project, as we endeavor to establish a platform that cherishes and embraces diverse perspectives.
Building Inclusive Cities
In our interview with Karen Chapple, Director of the School of Cities at the University of Toronto, and Lara Muldoon, Assistant Director of Strategic Partnerships and Initiatives at the School of Cities, important discussions were held regarding urban displacement, equitable development, and the creation of inclusive cities. Chapple highlighted the need to raise awareness about displacement through accessible means, such as videos and online platforms, aiming to engage the public in understanding the impact of gentrification and displacement. They also emphasized the importance of considering the needs of vulnerable communities and visible minorities in urban planning and design. The interview touched upon various topics, including the significance of safe and inclusive public spaces for women and the complexities of transportation systems in meeting the diverse travel patterns of different genders.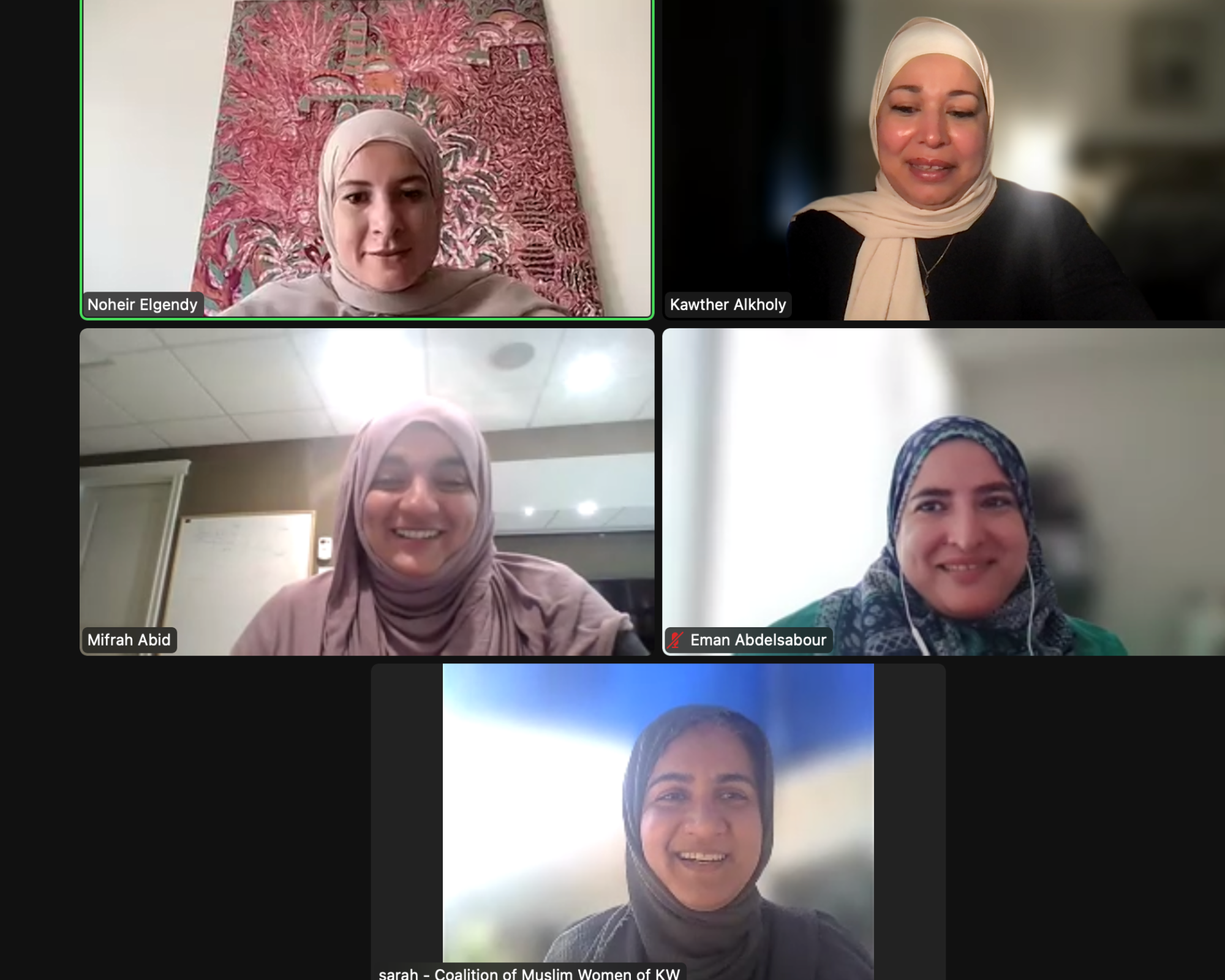 The Coalition of Muslim Women
Sarah Shafiq, Director of Advocacy, Research & Youth Programming at the Coalition of Muslim Women, and Mifrah Abid, program coordinator for the Together Against Islamophobia program, discussed the challenges faced by Muslim women and visible minorities in the public space in a recent interview. They highlighted the prevalence of online hate, particularly among younger individuals on social media.To address these challenges, the organization has implemented various initiatives. They focus on bridge building, advocacy, education and awareness, training, and services, collectively represented by the acronym "BATS." Initiatives include programs, collaborations with service providers, education on hate crimes, training on systemic barriers, and a hate reporting system.
Positive Cultural Shift in Media
During an interview with journalist and journalism instructor Shenaz Kermalli from the UofT and TMU, the impact of gendered Islamophobia on the Muslim community and Canadian society was discussed. Kermalli expressed optimism about the increasing representation of Muslims in media and literature, emphasizing its positive influence. She noted that the presence of Muslim characters in various non-Islamic contexts helps normalize diversity and fosters acceptance. Kermalli shared personal anecdotes about her daughter receiving admiration for her hijab, which she believes contributes to a sense of empowerment and self-esteem among younger generations. This cultural shift signifies progress in addressing gendered Islamophobia and promoting inclusivity.
Share Your Voice in our Survey!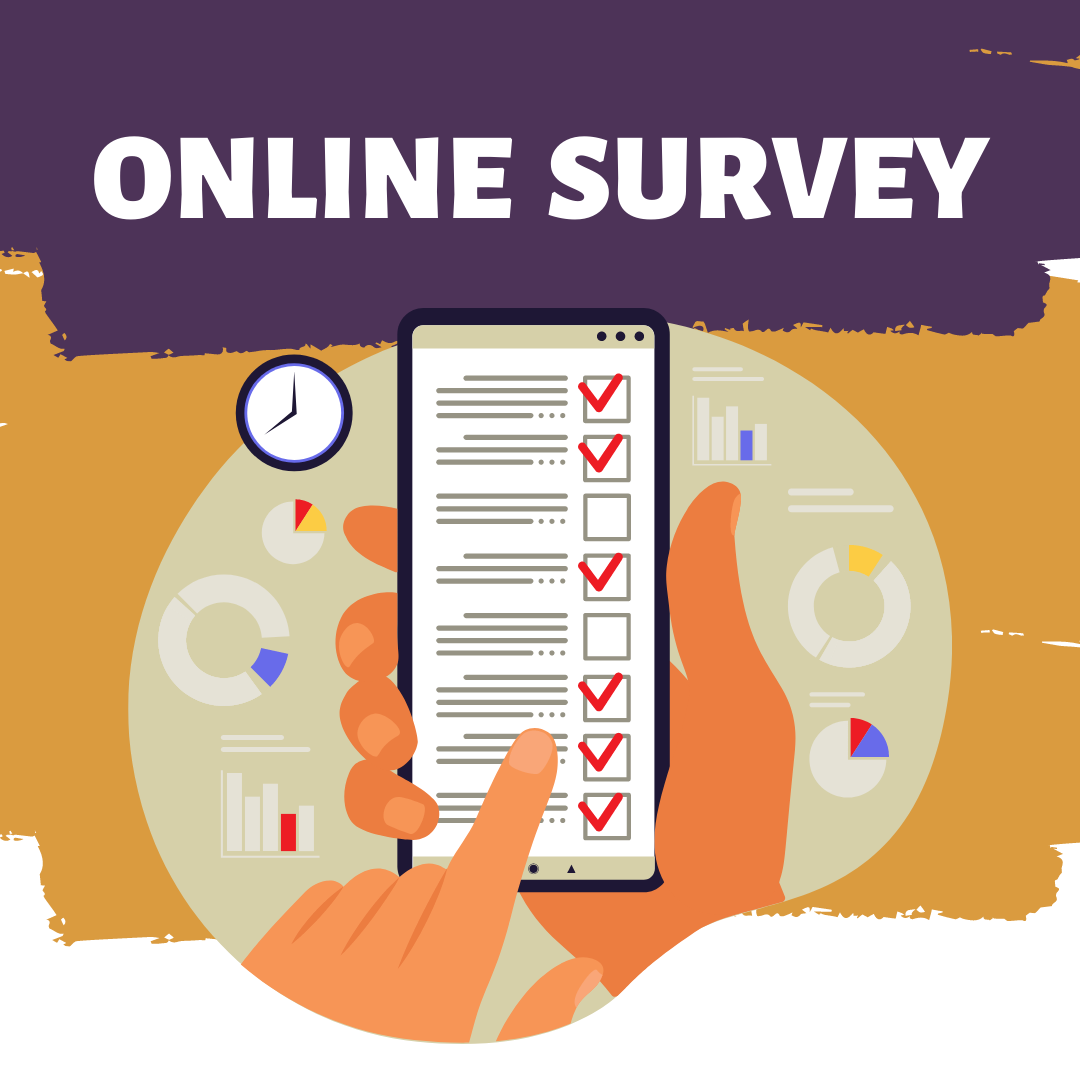 Transform public spaces.Participate in our survey to shape safer, accessible, and inclusive cities.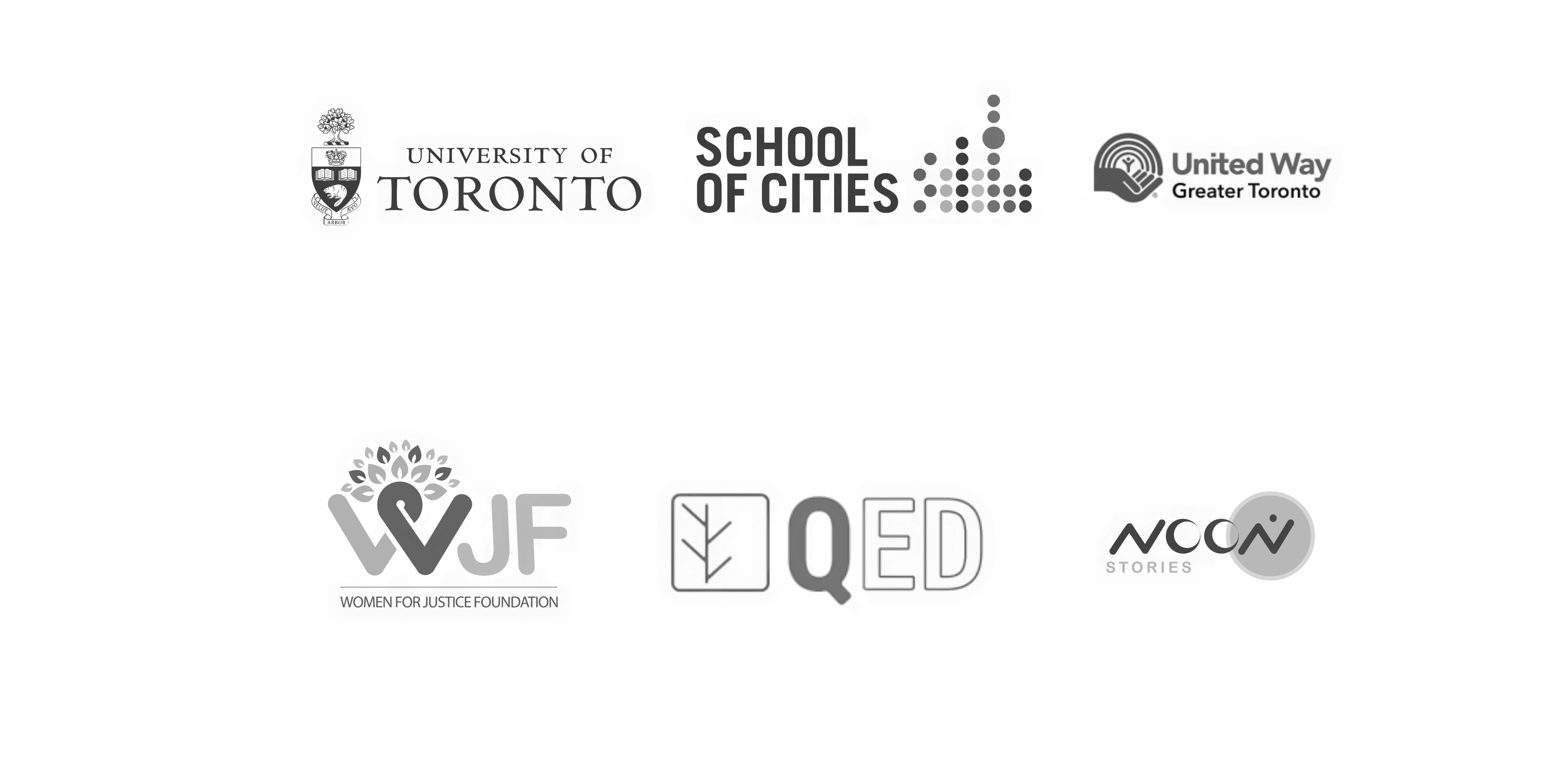 About us
The Fearless Cities project is an initiative for social justice, led by a team of passionate advocates for marginalized communities in the Greater Toronto Area (GTA). The project leaders, Noheir, Kawther, and Eman, bring unique expertise in sustainable design, urban justice, and community engagement to the project. Together, they aim to create a more inclusive and just city, where everyone, especially visibly Muslim women and other women of color, can move around safely in public spaces.
The project is a collaboration between the Leading Social Justice Collective (LSJC), the School of Cities at the University of Toronto, and the United Way. It seeks to enhance the safety and inclusivity of public spaces for visibly Muslim women and other women of color in the GTA, which is recognized as an "arrival city" that welcomes newcomers and celebrates diversity. The project explores the concept of the "right to the city" and the rights of visible minorities and visibly religious women in Toronto. It investigates the implications of gendered Islamophobia and racism on their perception of the city and how they can navigate it.
To obtain a comprehensive understanding of the challenges these communities face in public spaces in the GTA, the project uses various research methods, including storytelling, interviews, and focus group activities. The team performs a thorough literature review and applies sampling techniques to ensure that the target population is appropriately selected and the sample is representative.
The project's findings will be compiled in a comprehensive report and a civic engagement campaign, which will provide valuable insights into the key challenges faced by these communities in navigating public spaces in the GTA. The information will be crucial for policymakers, community organizations, and other stakeholders seeking to promote greater equity and inclusivity in public areas. Overall, the Fearless City research project is an important step forward in advancing social justice and promoting the well-being of marginalized communities in the GTA.
Target groups:
1. One of the Target groups The Fearless Cities initiative aims to support is professional women in the Greater Toronto Area (GTA), including women of color and visibly Muslim women. To achieve this goal, the initiative could collaborate with the Women's Land Institute, a non-profit organization that advocates for women's leadership in land-use planning and design. With the Women's Land Institute as a partner, the Fearless Cities initiative can benefit from their expertise and resources to ensure safety and inclusion for professional women in the GTA. The Women's Land Institute can offer a network for the research group to create focus groups and walk shops to understand what women feel within public spaces and what would need to be changed in the place guidelines.The Fearless Cities initiative and the Women's Land Institute can establish a more robust network of professional women in the GTA committed to promoting safety and inclusion.
2. Another Fearless Cities initiative target group is the Greater Toronto Area (GTA) University Students. To reach this target group, the Initiative could partner with the University with Women Initiative within the social groups in the university.This partnership could provide valuable support and resources to the Fearless City initiative in its efforts to promote safety and inclusion for university students in the GTA. The participatory research could offer focus groups and storytelling to map female students' experience navigating public spaces safely. It could also provide networking opportunities for female students, allowing them to connect with other students and organizations working towards similar goals. Through this partnership, the Fearless Cities initiative could build a more robust network of female university students in the GTA committed to promoting social justice and serving marginalized communities. By leveraging the expertise and resources of the Parenting with Women Initiative, the Initiative could also gain valuable insights into practical strategies for promoting safety and inclusion for female students in public spaces. Ultimately, this partnership could create a more inclusive city where female students can feel safe.
3. Another target group of the Fearless City initiative is women's groups in community centers in the Greater Toronto Area (GTA). To reach this target group, the initiative could potentially partner with community centers that have existing women's groups or establish new ones to engage women in discussions and activities related to safety and inclusion in public spaces. Partnering with community centers could provide the Fearless City initiative with access to a diverse range of women from different backgrounds and experiences. The women's groups could serve as a platform for the initiative to engage with women and understand their specific concerns and challenges in public spaces. The initiative could also offer training and workshops to equip women with the skills and knowledge needed to navigate public spaces safely and advocate for their rights.Through this partnership, the Fearless City initiative could build a stronger network of women in the GTA who are committed to promoting social justice and serving marginalized communities. By engaging with women in community centers, the initiative could gain valuable insights into effective strategies for promoting safety and inclusion for women in public spaces. Ultimately, this partnership could contribute to the creation of a more inclusive and just city where women can feel safe and empowered to participate in their communities.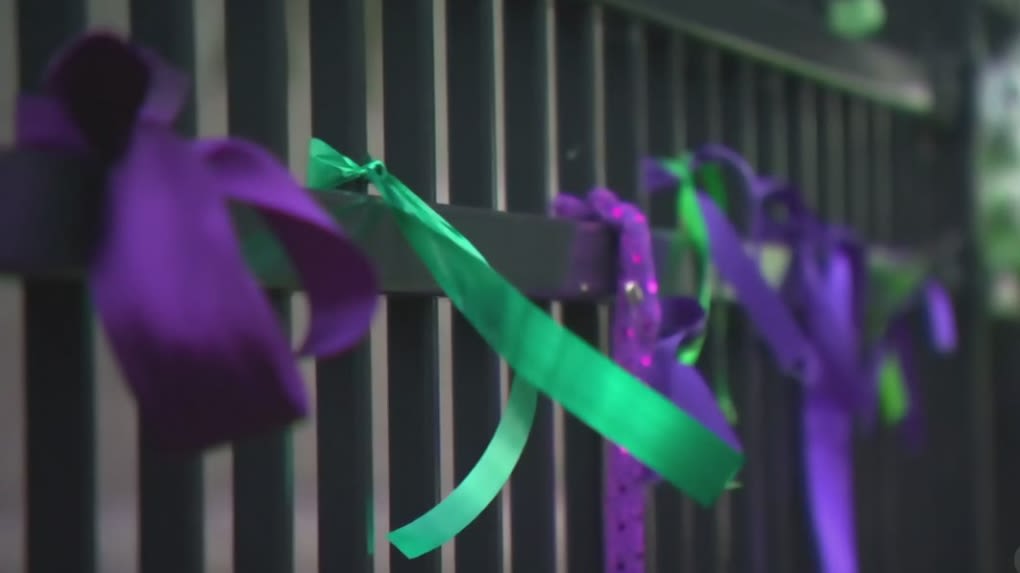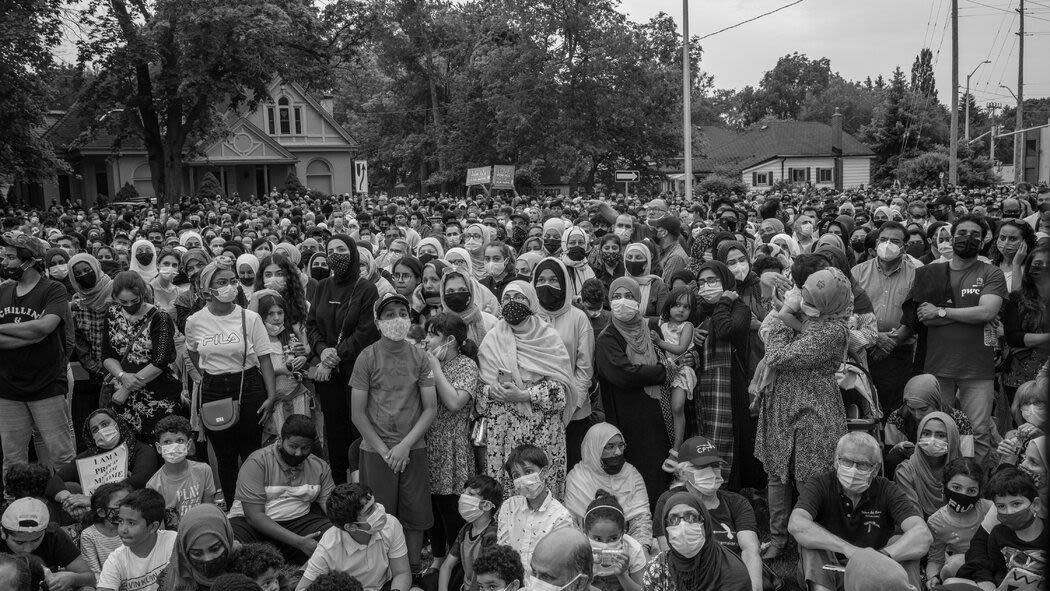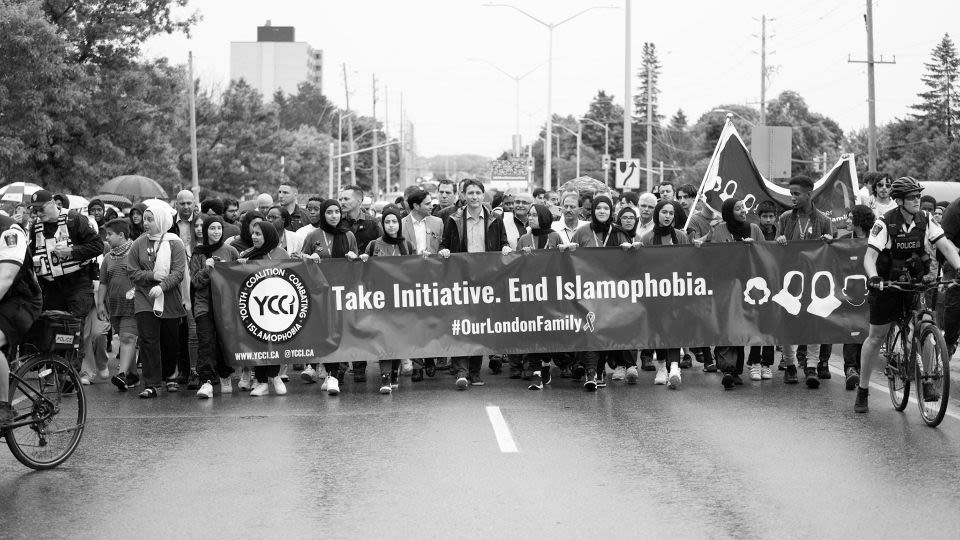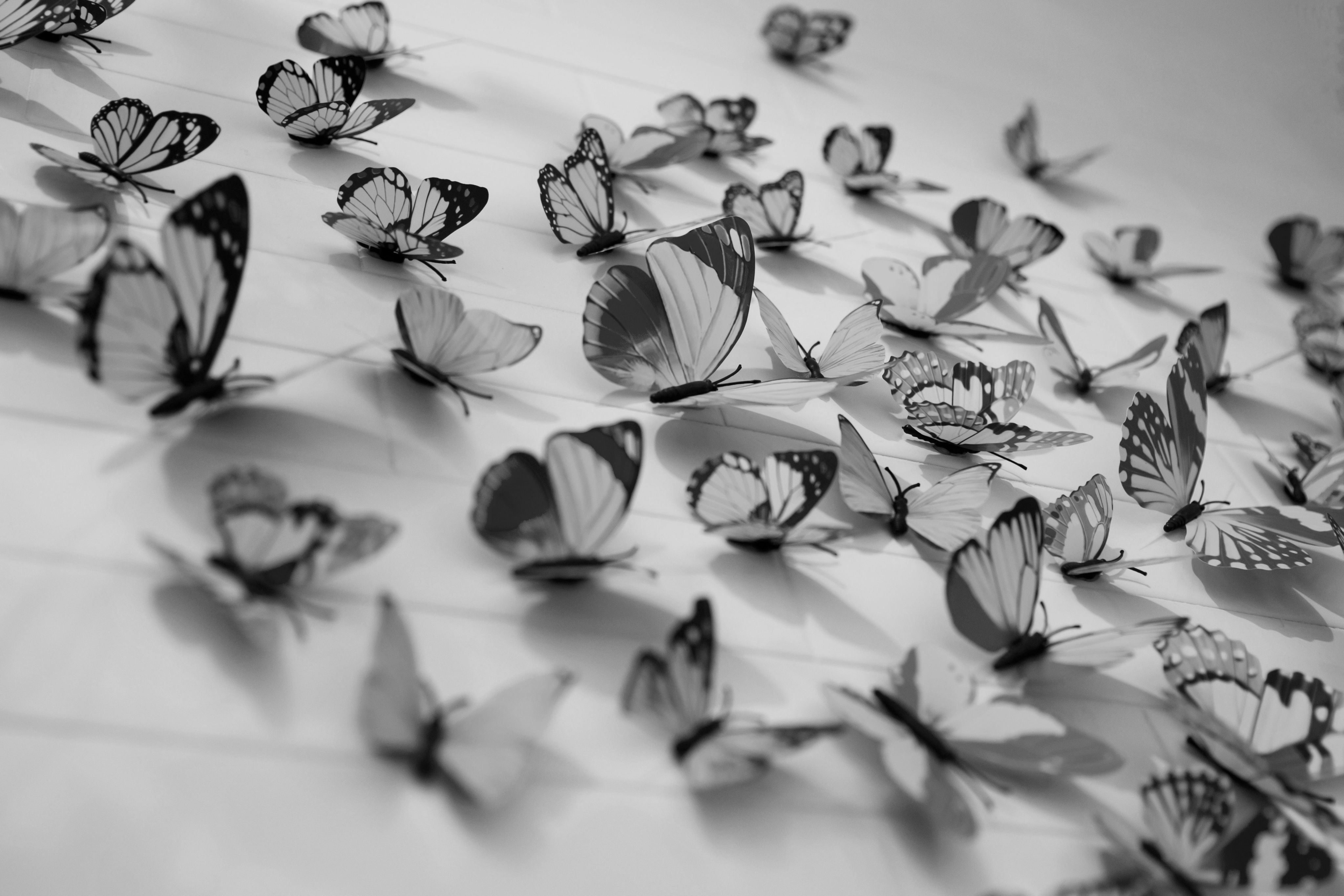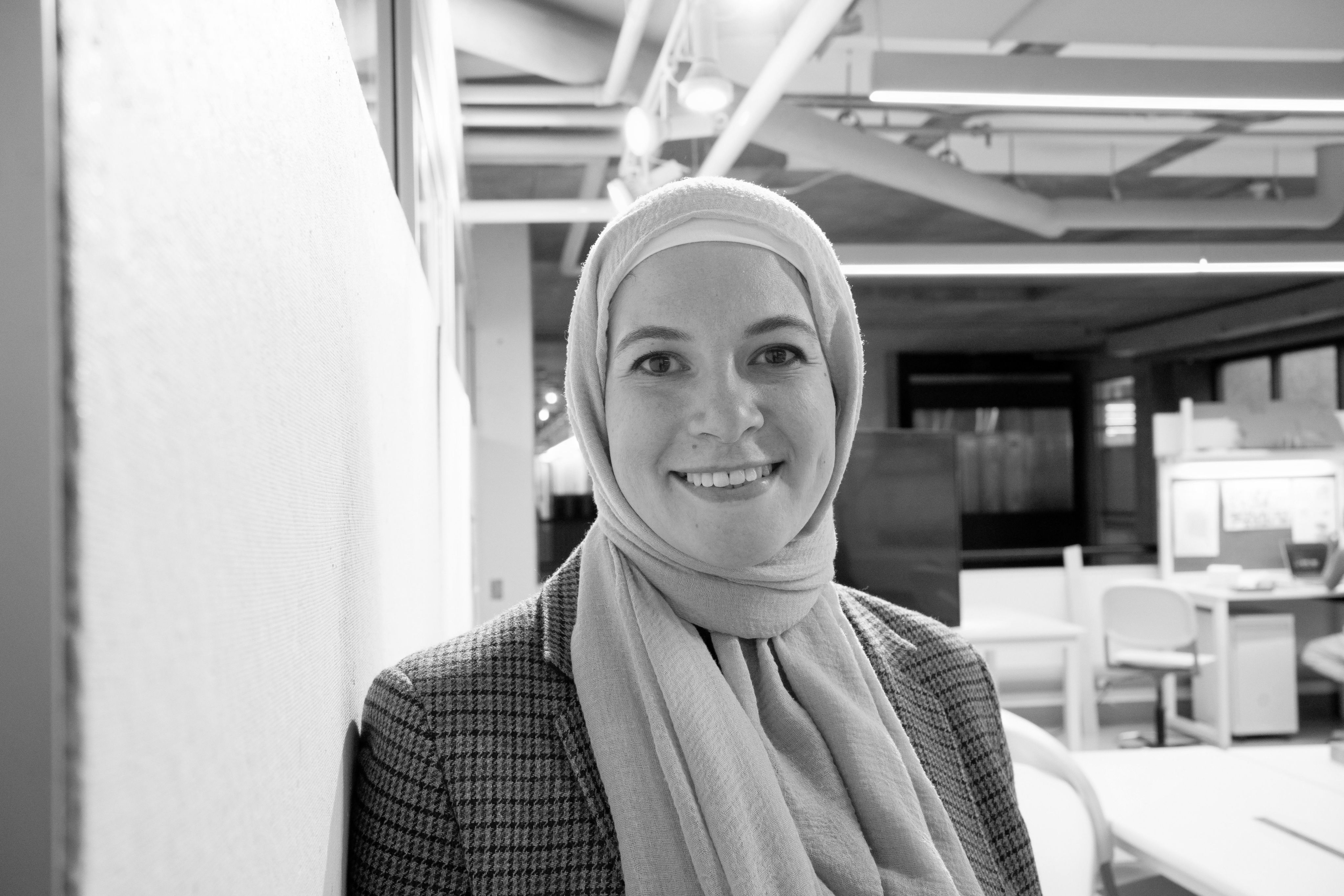 Noheir Elgendy
An urbanist and a scholar at the University of Toronto's Daniels Faculty of Architecture, Landscape, and Design, and is dedicated to promoting social equality and empowerment through her research on urban justice and inclusive urban policies.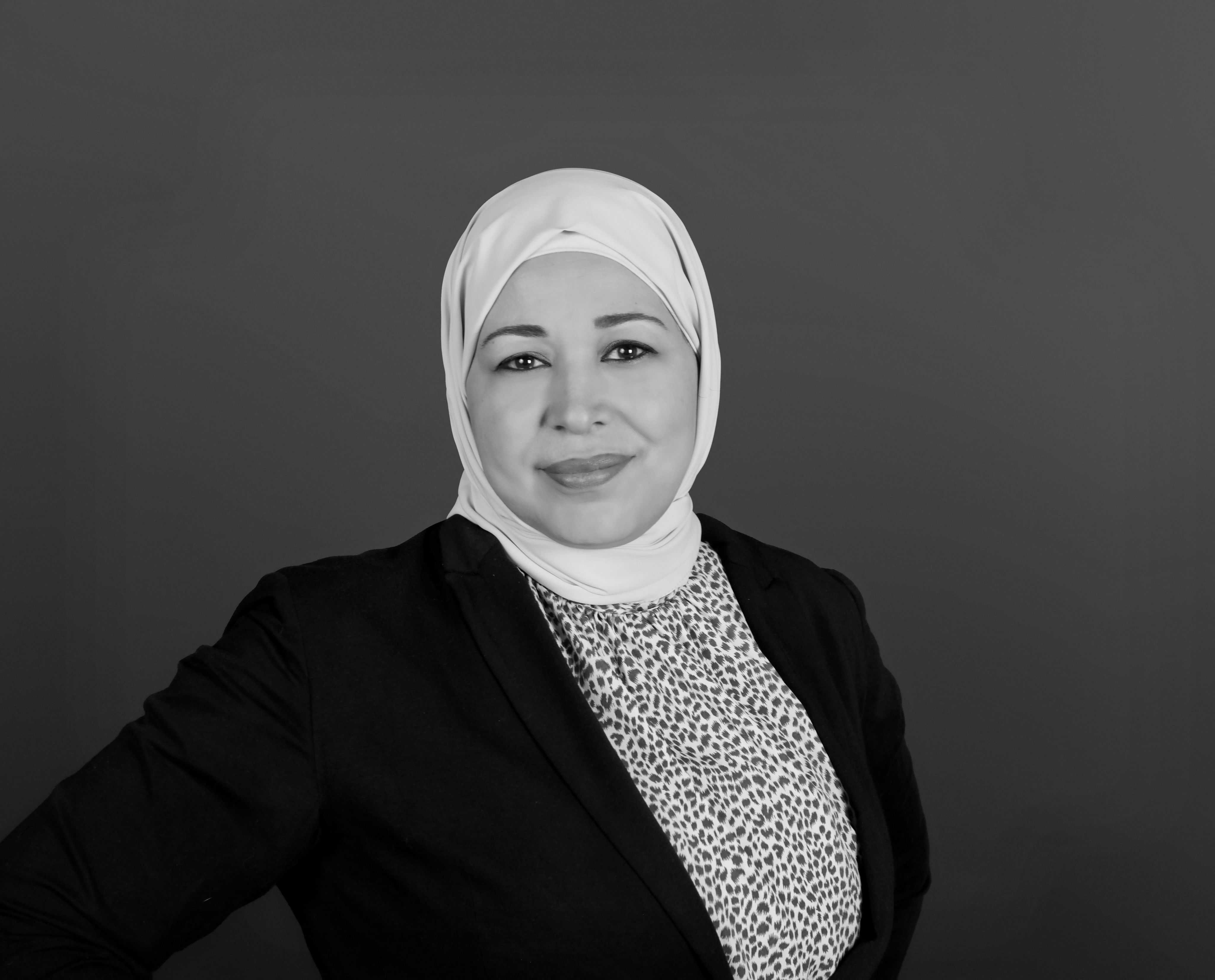 Kawther A. Ramadan
The Executive Director of the Women for Justice Foundation and a researcher at Feminist Institute for Social Transformation at Carleton University, is committed to preventing gender-based violence among marginalized communities in Canada.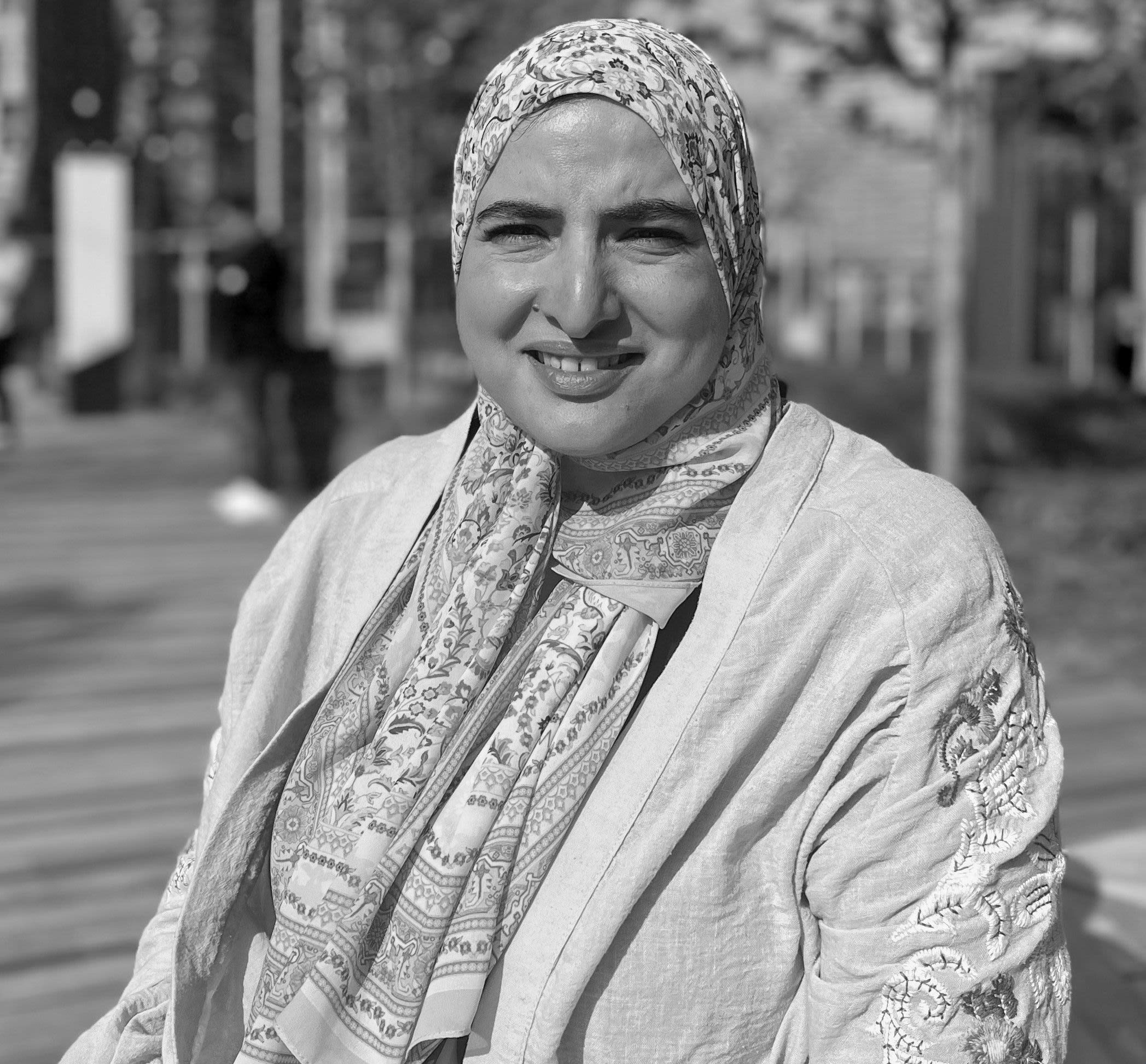 Eman Sabour
A sustainability advocate and neighbourhood climate action champion, is dedicated to creating positive change through community engagement and promoting energy-efficient building practices.
To connect with us or submit your story to the Fearless Cities initiative, please feel free to email us at info@fearlesscities.ca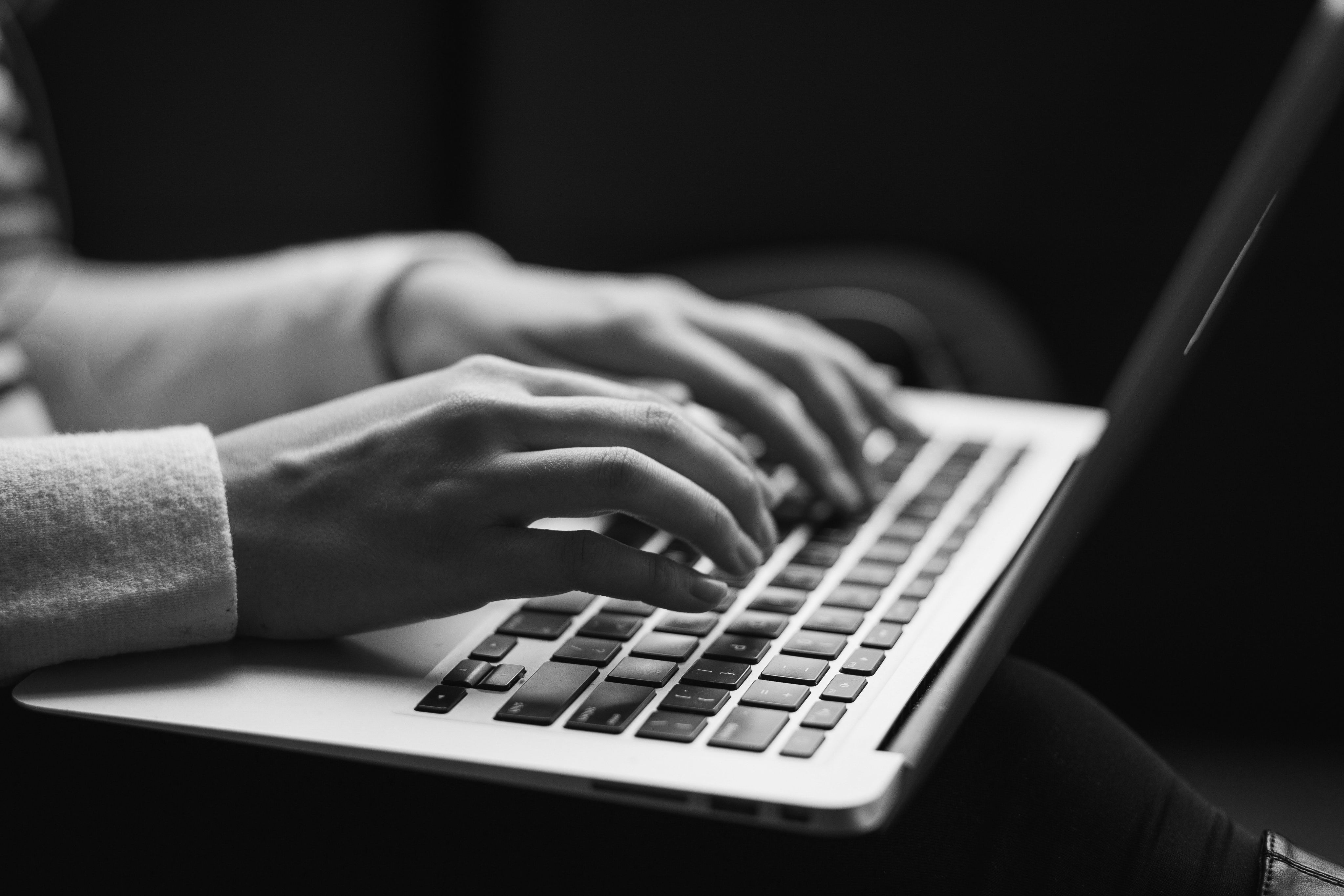 ACKNOWLEDGEMENT
The Fearless Cities initiative acknowledges that it resides on the ancestral lands of numerous nations, including but not limited to the Mississaugas of the Credit, the Anishnabeg, the Chippewa, the Haudenosaunee, and the Wendat peoples.
Our mission
Create a safe and inclusive city for Arab-speaking women, visibly Muslim women, and other racial women of color who face gender-based violence in public spaces in the Greater Toronto Area. We plan to use the Leading Social Justice Collective Fellowship to develop innovative solutions and create a prototype action plan and ecosystem map of stakeholders to guide our efforts.
Contact us:
Email: info@fearlesscities.ca